Popular Supplier Digital Plastic Izod Impact Testing Machine , Impact Testing Equipment
Usage

Test the impact toughness of the non-metallic materials.
Suitable material: plastic, reinforced nylon, glass fiber reinforced plastic, ceramics, cast
stone, plastic appliance and insulation materials.
Applicable zone: scientific research institutes, universities and non-metallic material manufacturers as the common quality test equipment.
Performance Standards

ISO180-2000 Determination of Plastics - Hard Materials Izod Impact Strength
GB/T1843-2008 Rigid Plastic Izod Impact Test Method
JB/T8761-1998 Plastics Izod Impact Testing Machine
ASTM D256-2010 Test Methods for Measuring the Impact Strength of the Plastic IZOD Pendulum
Product Features

A. High-precision intelligent controller equipped with LCD display which you can read the data intuitively and accurately;
B. China's first carbon fiber lever (It has been patented); it succeeds in doing experiments without shaking involving the impact direction, improving the rigidity of materials, and concentrating impacting strength on the centroid of the pendulum, and using life increases.
C. Imported high-resolution digital encoders, higher and more stable angle measurement accuracy;
D. Aerodynamic impact hammer and FAG Bearings greatly reduce mechanical friction losses
E.Automatic calculation of the final result, 12 sets of the test data can be stored and averaged;
F. Optional interface of Chinese and English; units ( J / m, KJ / m2, kg-cm / cm, ft-ib / in )can be customized according to customers' requirements.
G. Built-in mini printer to print the test data
Technical Specifications

Displaying method
LCD in English
Angle sensor
Omron encoder,accuracy 0.01°
Impact speed
3.5m/s
Pendulum energy

(IZOD-5.5D)1J,2.75J,5.5J

(IZOD-22D)11J,22J

Pendulum angle
150°
Distance from the center of pendulum to striking edge
335mm
Horizontal distance from striking edge to jaws
22mm
Cutter edge radius
R=0.8±0.2mm
Weight
85kg
Power voltage
AC220V±10% 50HZ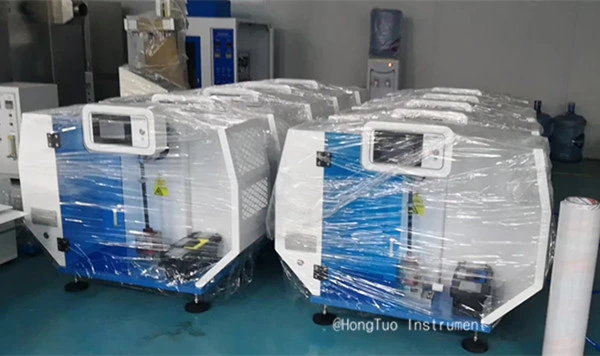 Packaging & Shipping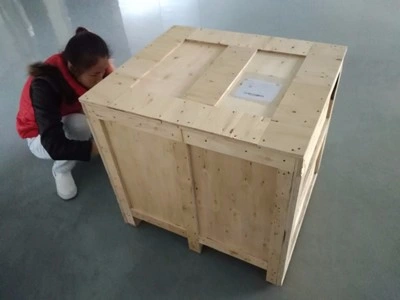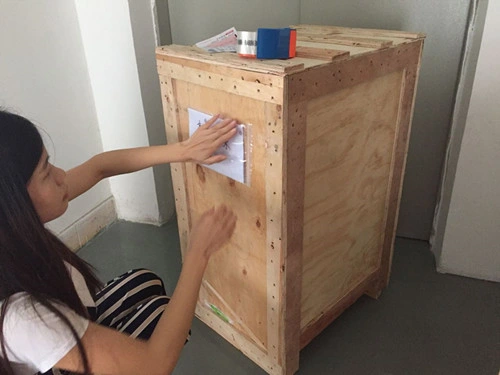 Company Information
We,
Dongguan Hongtuo Instrument Co., Ltd,
a China based company, are pleased to introduce ourselves as a notable testing equipments and machines manufacturer.Our company was established in the year 2000 with two primarily motto, which includes complete client satisfaction and to reach top-most position in the international market. The exceptional quality of our products like
Gold Tester,Gold Testing Machine,Density Meter,Universal Tensile Testing Machine,Climatic Chamber,Melt Flow Index Tester,Charpy Impact Testing Machine,Tap Density Tester,Abrasion Tester,Ultrasonic Flaw Detector,Surface Roughness Tester and other Laboratory Testing Equipment, etc. is our company's USP.