Product Introduction:
ETA-515 is multi-function SMT AOI machine,imported Screw guide,high precision,the color change color 3CCD camera to accurately identify the various components of the total 01005 detection ability,CE standard of mechanical design and humanized, large pull type operation pallet, can be placed with PCB operator and other items, automatic induction eecure screen and turn plate automatically open to the use of more security equipment.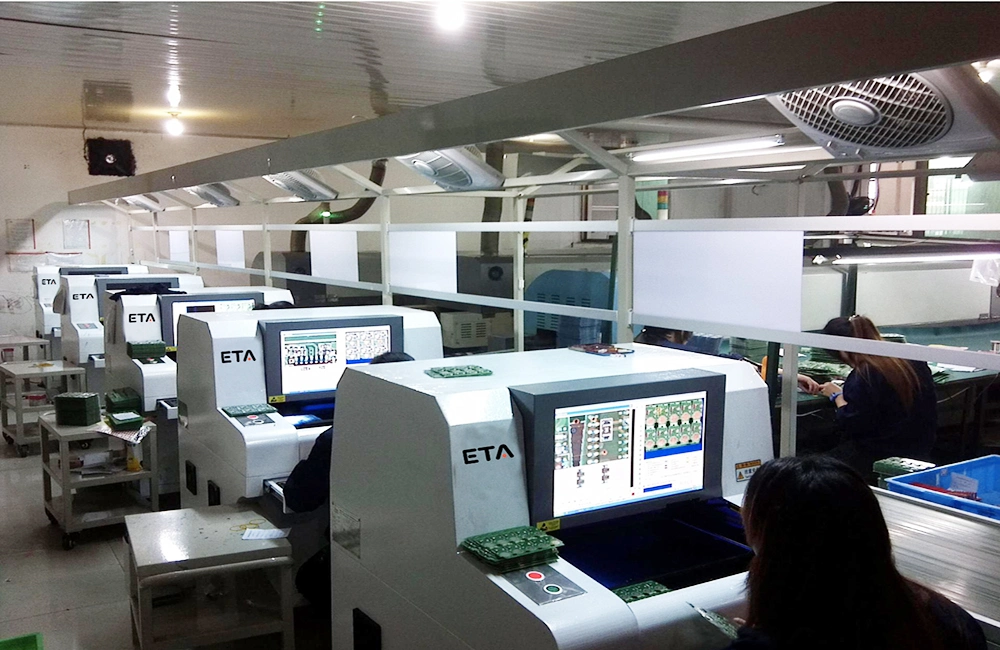 Production Features:
1.Fast programming design,Multi program running,Multi application design,High precision,High NG output.
2.Automatic barcode reading,Intellectralized coaxial light design,Multi mark(Bad Mark included).
3.Seamless connection between SPC and AOI,take measures to avoid problem according to the feedbacks,control the quality in time.
4.Using coaxial four-level illumination to make the part in the best status of brightness and softness,
5.High precision intellectualized camera read the barcode auto matically,with high speed and clearer images.
6.Good stability(GR&R<10% @6 Sigma,CPK>1.33(Test deviation accuracy less than ±0.25mm.
7.Read 2D Barcode(laser&print).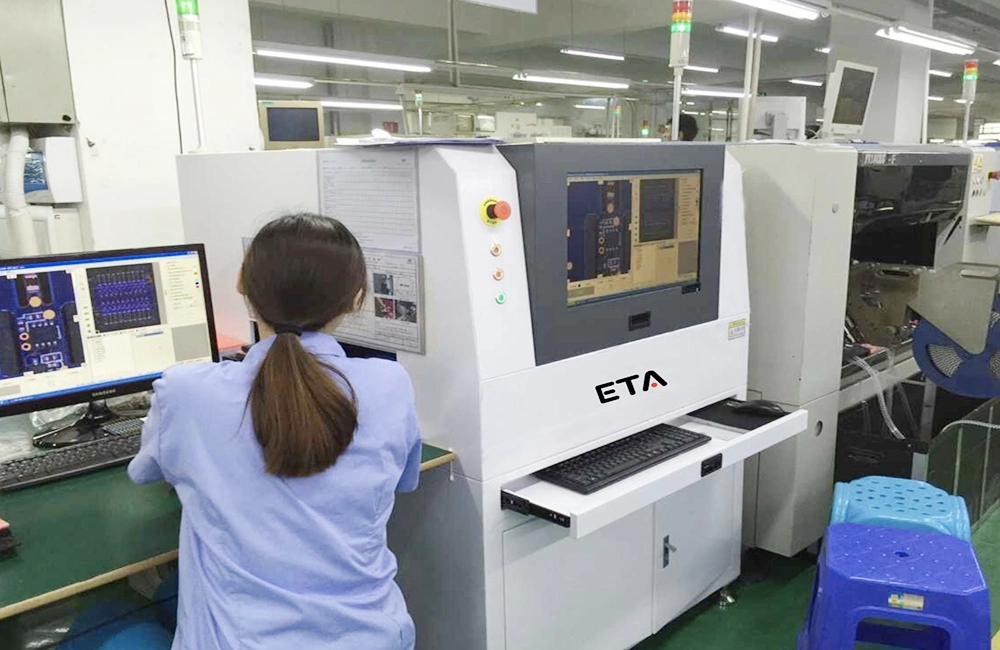 Specification:
| | |
| --- | --- |
| Model | ETA-515 |
| Test Board | After Reflow Soldering |
| Test Method | TOC,Histogram,Match,Short,Other,Crest,Pin |
| Camera | 5M pixel intelligent digital industrial camera(option:5M camera) |
| Resolution/Range/Speed | 15um/Pixel FOV:38*31mm, Test speed<0.25sec/FOV |
| Light | Extra bright RGB coaxial ring tower LED light(Color light) |
| Program Mode | Auto CAD input,manual programming,component library |
| Remote Control | Offline programming,check and control remotely through network |
| Inspection Item | Component test,soldering test |
| Special Function | Read barcode,two sides of program test,multi board and multi progrma test |
| Mini Component | 15um:01005chip&0.3pitch IC |
| SPC and Program Control | Statistic and analysis of all test data,can output excel,word,txt file |
| Operation System | Windows 7 |
| Display Output | 22inch LCD,OK/NG signal,send data file to Repair station(option) |
| PCB Size | 50*50~430*330mm |
| PCB Thickness | 0.5 ~ 5mm |
| PCB Weight | Max:3Kg |
| PCB Thickness | 0.3 ~ 5mm |
| PCB Height | Top:30mm,Bottom:60mm |
| Conveyor Height | 850 ~ 920mm |
| X/Y Driver | AC servo driver,repeat accuracy 0.01mm |
| Power | AC220 50/60Hz,<0.5Kw |
| Weight | 520Kg |
| Dimension | 1070*900*1310mm |
Company Information: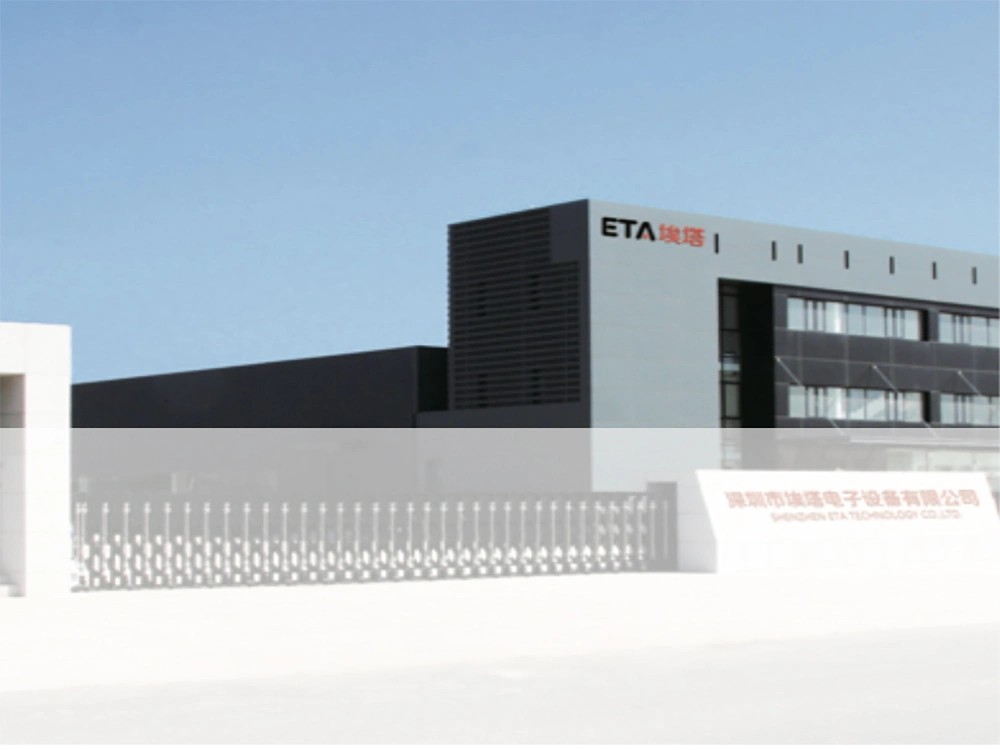 ETA is the leading SMT factory solution provider in China ,offering professional SMT factory building advice and service.We have 22 years experience about SMT factories,offering full solution for global clients with our advantaged sources in China. Our core technology team members are all from Foxconn,Huawei,Siemens and other companies,we not only provide a full set of equipments,we also provide full smt technical support and services,Besides we give customers more reasonable and professional suggestions.We have already helped many customers to establish factories in LED, TV, Phone, DVB, EMS and other filed around the world ,we are worthy of trust!

Main Products: SMT LED Pick and Place Machine,SMT LED Reflow Oven,SMT LED Stencil Printer,SMT Production Line,LED Assembly Line,SMT LED Machine.

Successful Experience:
1.We have been helping customers to build a lot of new factories around the world.
2.Training more than 500 experts and technician for customers.
3.Became the most reliable Chinese partner for you.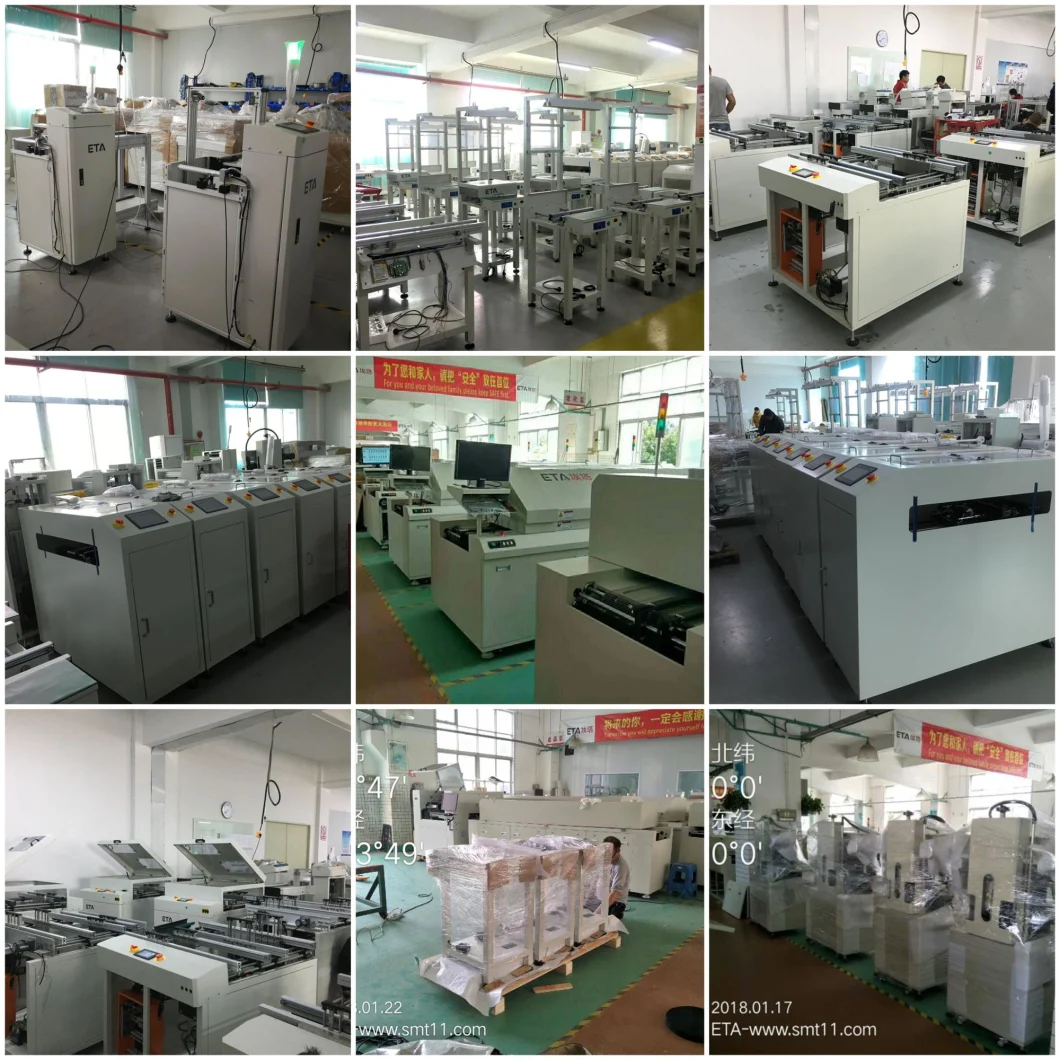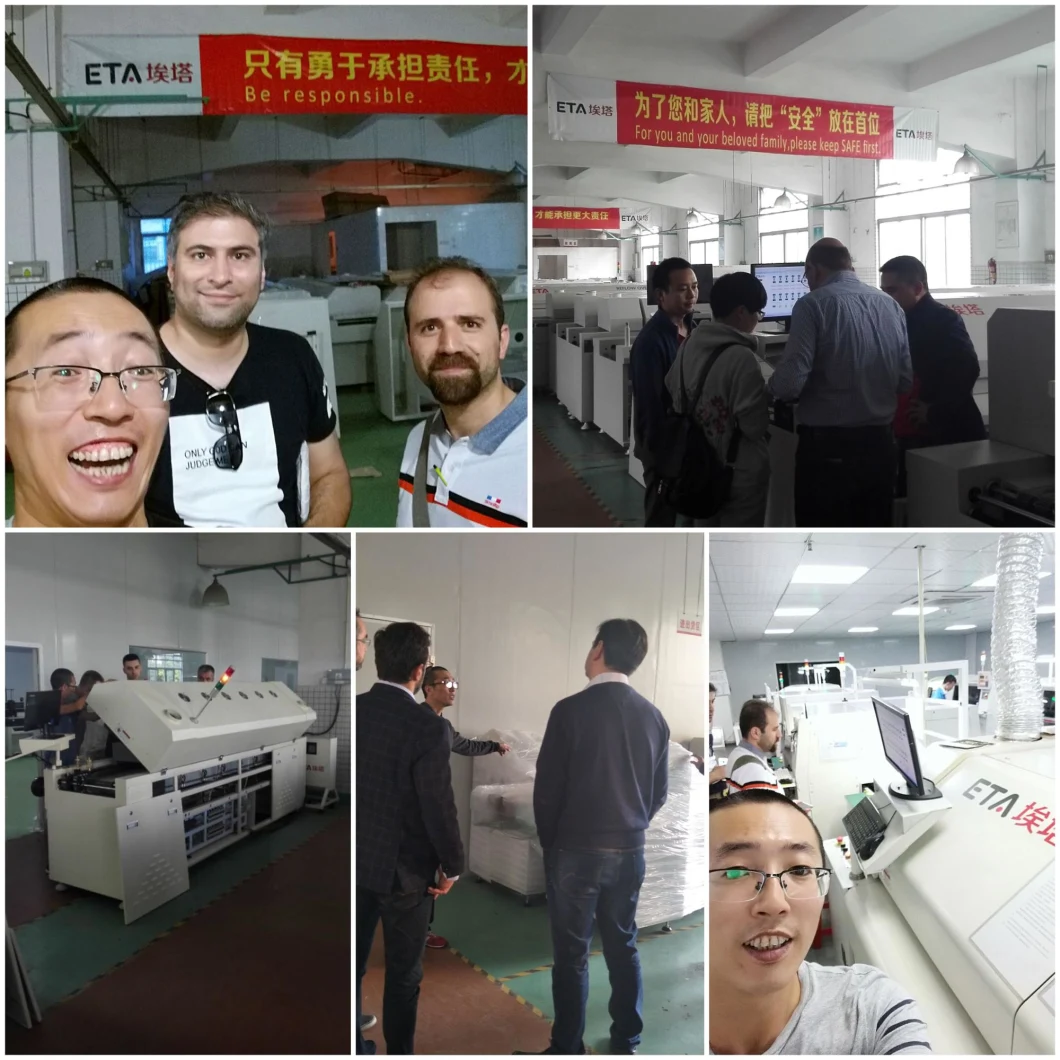 Certifications: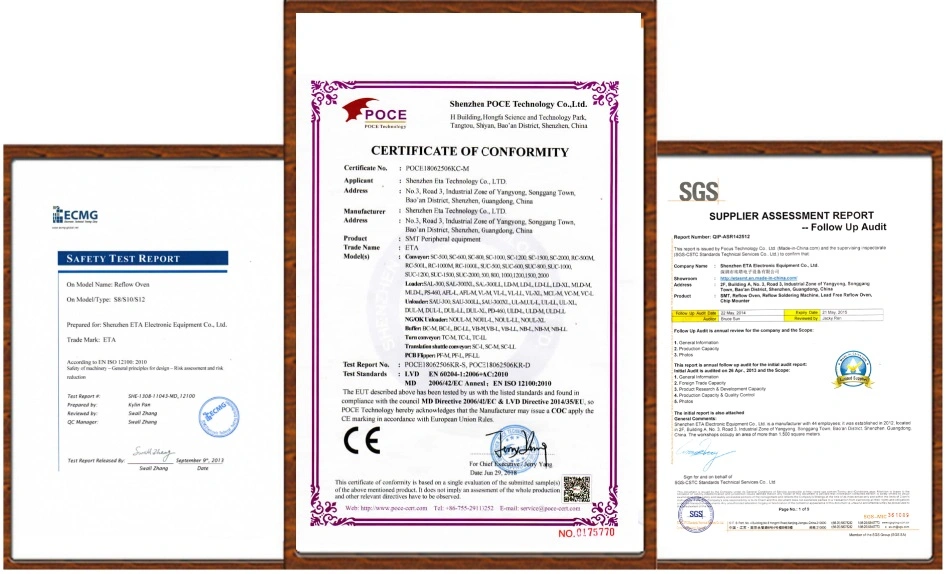 Our Service:
A. Pre-consultation:provides professional SMT solution for the full line.

B. Factory Warranty:One-year warranty factory service.

C. Installation:On-site installation and commissioning,to ensure smooth production.

D. Technical Training:provides professional training from level 1 to level 3.

E. Technical Support:provides 7 days * 24 hours technical support.

F. Software Upgrade:offers lifetime free software upgrades from all products.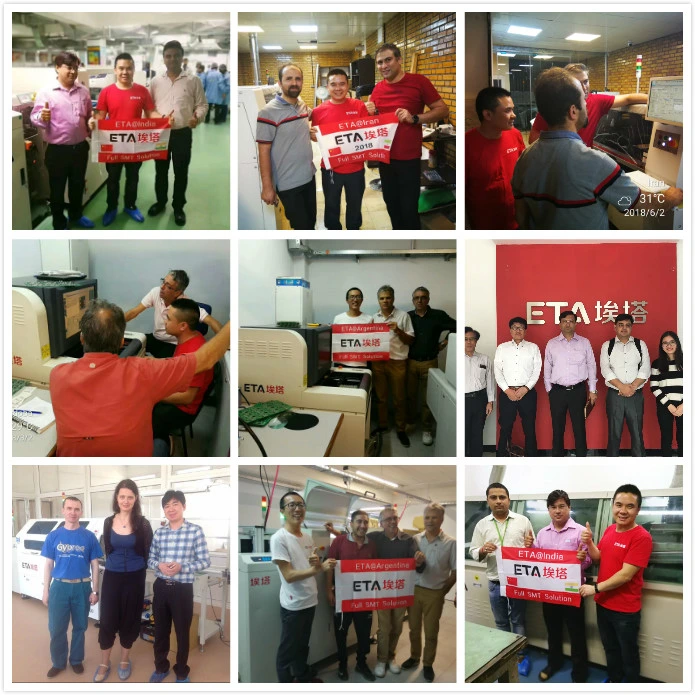 Eta's customer in 35 countries around the world
1.We have been helping customers to build a lot of new factories around the world.
2.Training more than 500 experts and technician for customers.
3.Became the most reliable Chinese partner for you.
Our Team: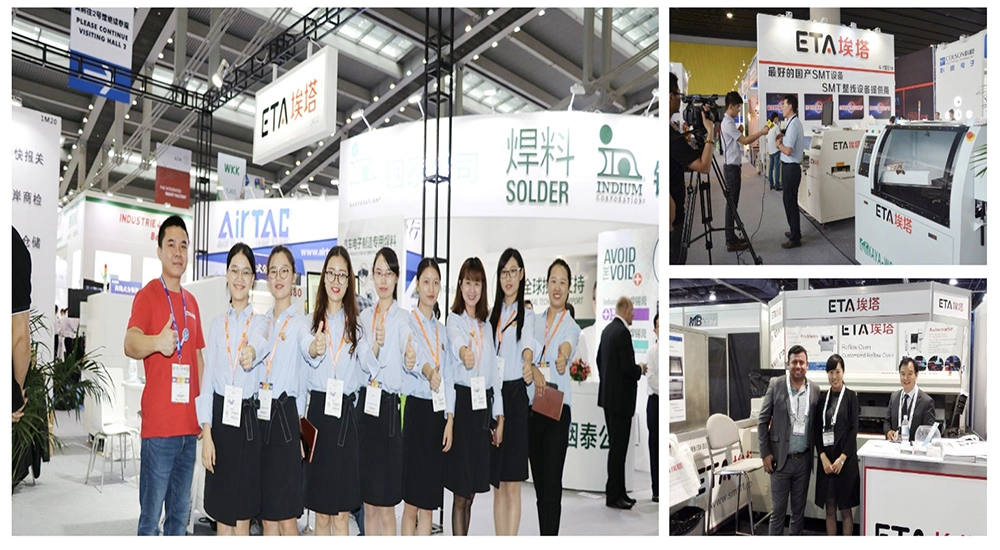 Packing & Delivery: