Introduction offline ups
This small UPS provides comprehensive protection in a small and economic package. It is effectively against surge and spikes, and provides stable output with built-in AVR to protect personal computers and other small load devices.

Characteristics :
1. Advanced and reliable microprocessor control technology.
2. Built-in up/down AVR provides more stable and reliable output.
3. In battery mode, it shuts down automatically after the discharge is complete, and turns on automatically when the grid power is back, which ensures optimal load power supply.
4. Compact structure design makes it more convenient for shipping and operation.
5. LED/LCD panel is optional to meet different customer needs.
6. Wide voltage range.
7. Automatic charging.
8. Power intelligent management.
9. With bypass output.
10. LED/LCD panel is optional.

Specifications :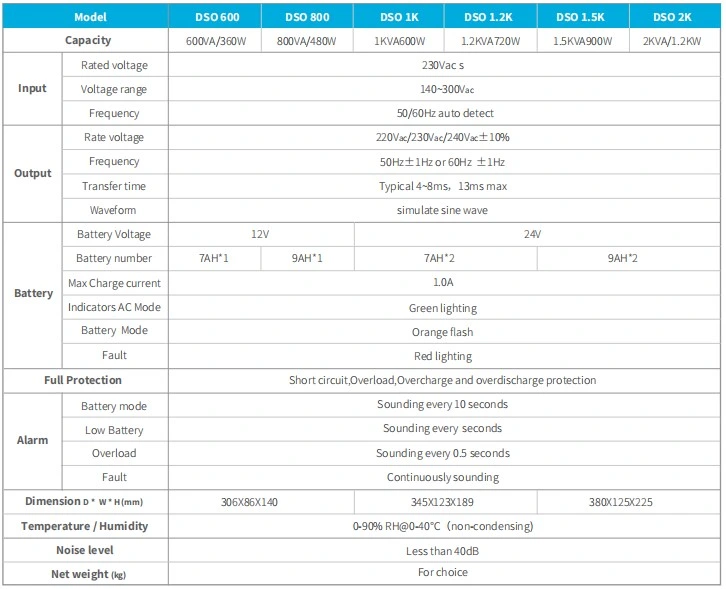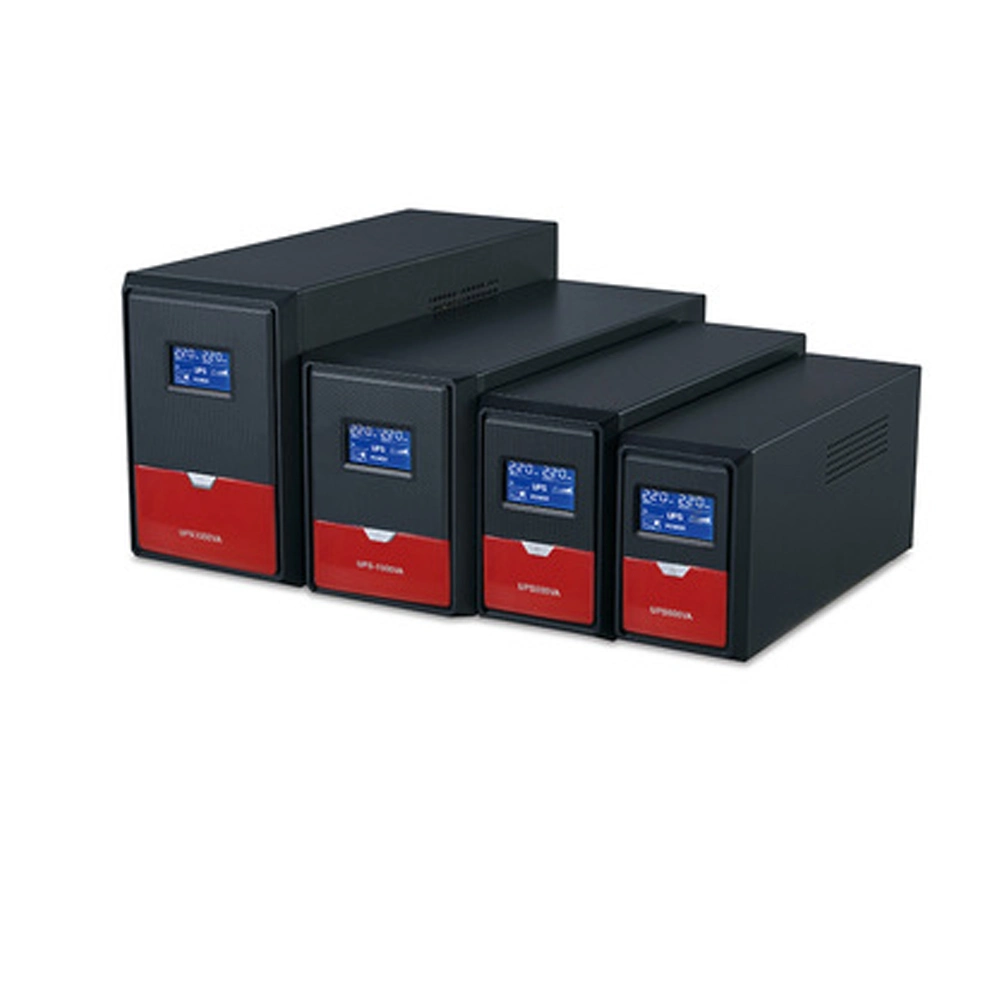 ABOUT DAOPULSE
Guangzhou Daopulse Energy Co., Ltd. is a China national high-tech enterprise that designs, manufactures, markets and supports high performance, cost effective uninterruptible power systems (UPS) and power conversion products, including UPS power supply, lead acid battery,solar inverter, solar charger and solar light. All the products are produced above industry and international standards. The qualified and experienced technical support team will be at your service all the time around the year. Driven by a desire to exceed your expectations, we promise to focus our efforts providing each and every one of our customers with comprehensive power solutions, responsive and personalized support and competitive pricing to meet 100% of your requirements.